Follow This Simple Matrix to Learn if Variable Compensation SOftware Will Benefit Your Business
Does your company pay variable compensation such as commissions, bonuses, royalties, rebates, SPIFFS or others? If so, you know the challenge of tracking, calculating, and paying variable compensation on time.
You also know there must be a better way to manage the process. With this matrix you can find out how.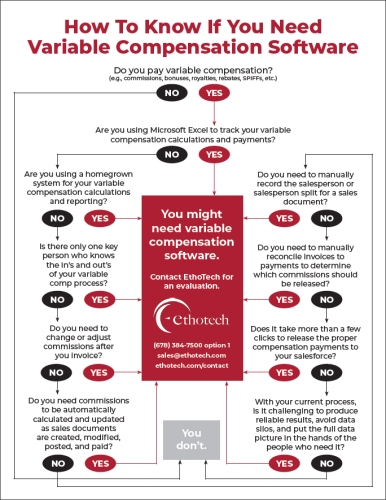 Download this easy-to-follow matrix and simply answer the yes or no questions.
Once complete, you'll know if variable compensation software is a fit for your business.
End the monthly grind of calculating variable compensation, download the matrix today.
See How EthoTech Works for Your Business
Tell us about your structures and rules, and get a personalized demo from an expert member of our team.